Kochava has been integrated with RichAds. The following guide describes how to set up tracking with Kochava.
Sign in (If you don't have an account then Sign up) to the Kochava account.
Go to the tab All Apps, in your app choose Partner Configuration.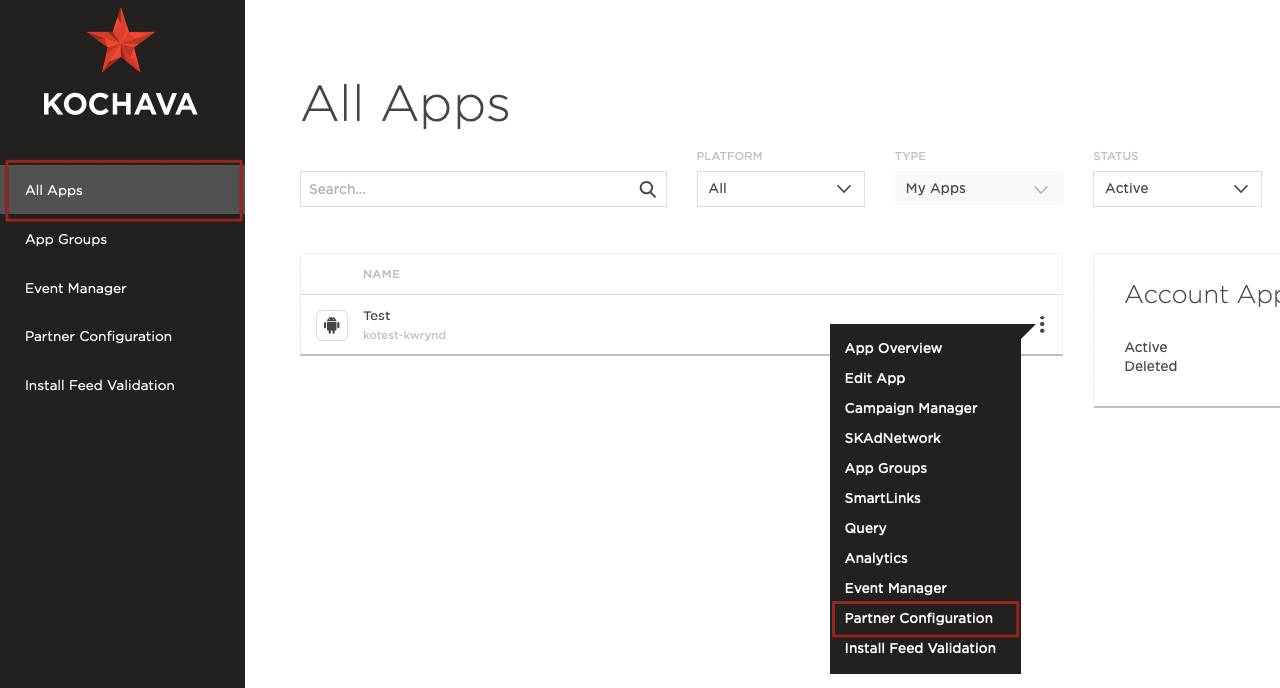 Click on Add a Configuration button.

There are two RichAds postback templates in the tracker:
RichAds - Push.

RichAds - Pops.
Choose the one you need, depending on the traffic type you want to run.


Click on the Go button.