Branch
Branch has been integrated with RichAds. The following guide describes how to set up tracking with Branch.
Sign in (If you don't have an account then Sign up) to the Branch account.
Open Ads tab.
Select Partner Management from the sidebar.
Find RichAds - Push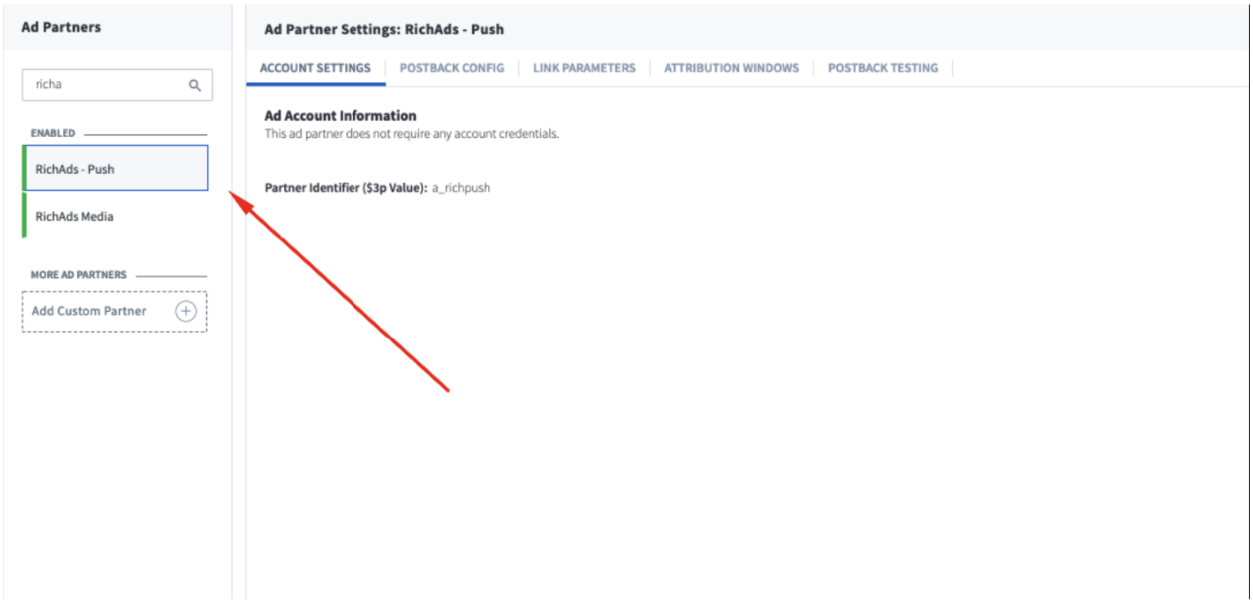 4. Select RichAds - Push. Click on Save & Enable button.