Going to launch your first campaign with RichPush and try push traffic? But before it's important to make sense of all the peculiarities in the sphere. 
We've prepared the checklist which will provide you with useful recommendations concerning campaign launching as well as help to optimize it.
Prepare and upload creatives for your campaign
Different varieties of creatives make your campaign more diverse and attractive for users. Use at least 3-5 creatives. A few creos in one campaign allow making a/b testing. Thanks to it you will see which of the creatives works better. It will help you to optimize the campaign and increase CTR.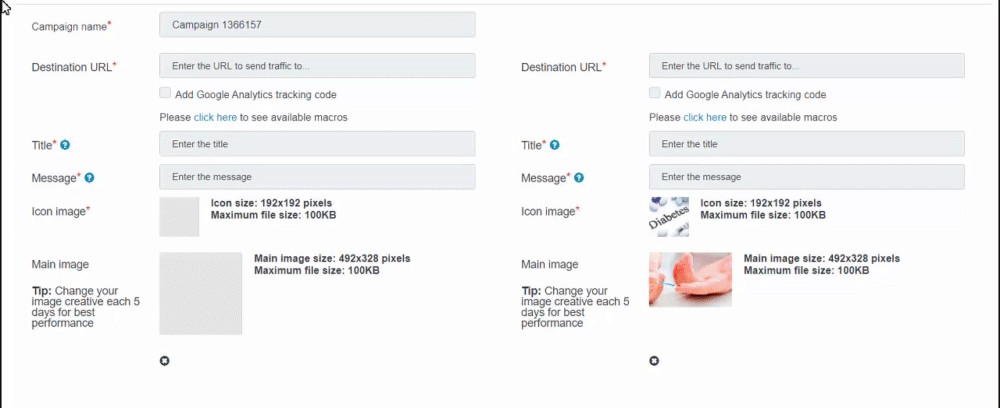 2. Choose and set up an appropriate way of conversion tracking
We recommend all advertisers to use conversions tracking.
In this case, you will get access to unique features (such as Target CPA, Automated rules, Micro Bidding). Moreover, we will help you with campaign optimization.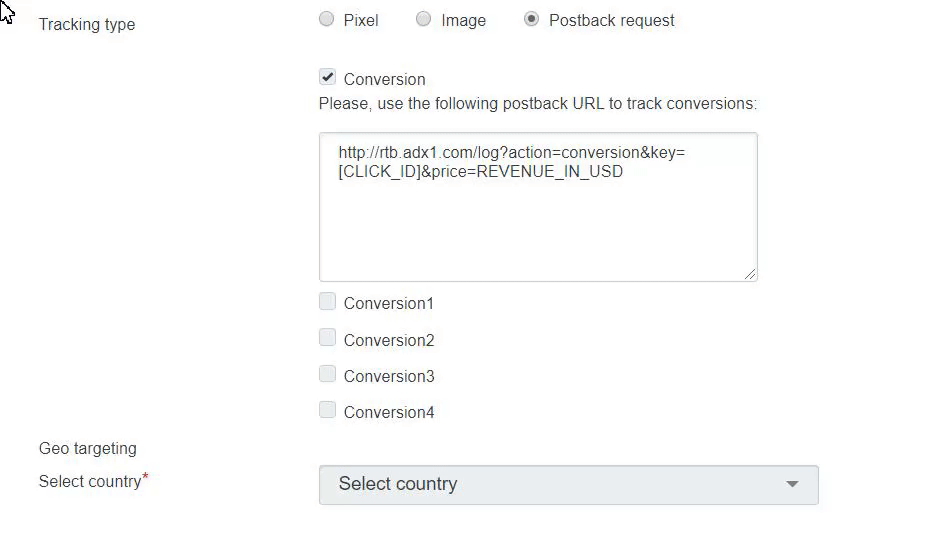 3. Select country
RichPush provides targeting according to the country, city or certain district. At the start, it's better to choose the whole country and then optimize separate locations.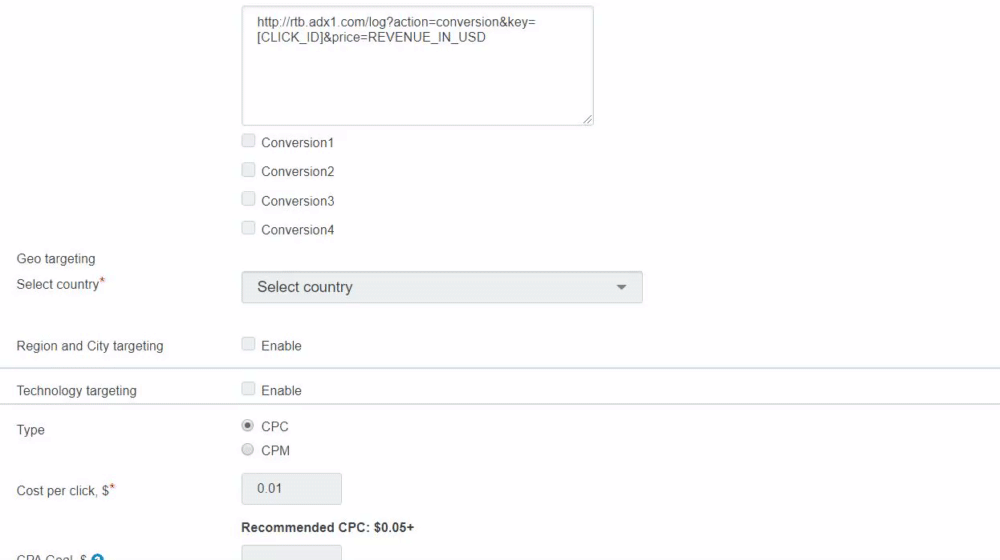 4. Set up targeting
We recommend using these parameters in campaign setting during optimization.
Every traffic source has its own peculiarities. So it's important not to copy settings from other networks, but also test our platform and then optimize the campaign according to the tests' results.
Exception: Campaigns that can be targeted only at mobile, desktop, certain device or mobile operators.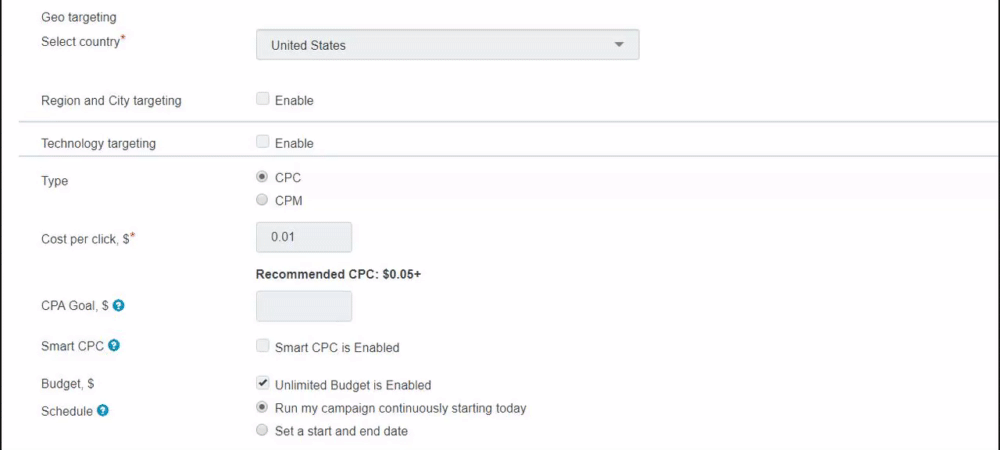 5. Choose campaign type
There are two payment models at RichPush. The majority of sources use CPC-model and certain percentage work with CPM. 
 We recommend launching your first campaign using CPC-model.  
If you want to cover all possible traffic sources, create separate CPC and CPM campaigns.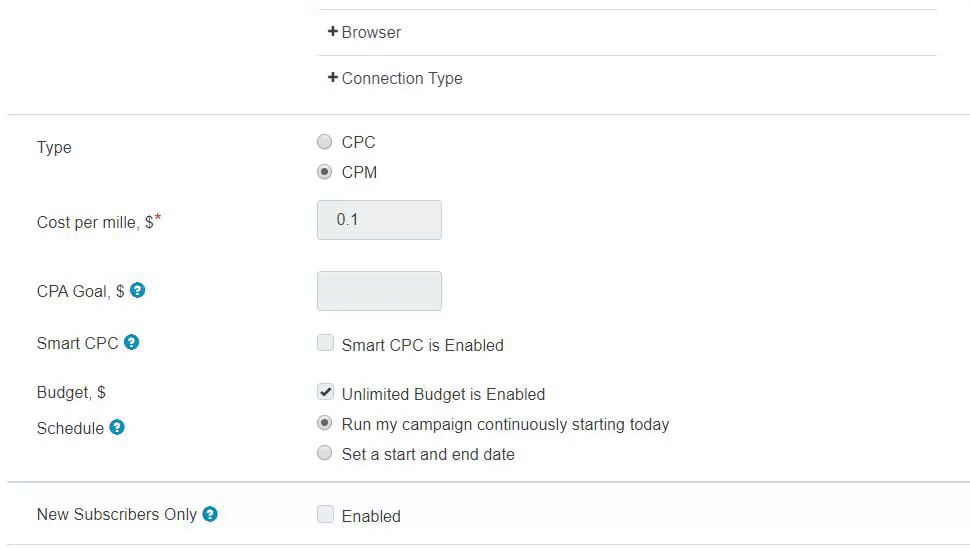 6. Use CPA Goal
CPA Goal (or Target CPA) allows specifying maximum possible conversion price. As soon as campaign reaches 10 conversions, the algorithm will start to send more bids to the sourses that have already converted successfully.
This function is available for those who use conversion tracking.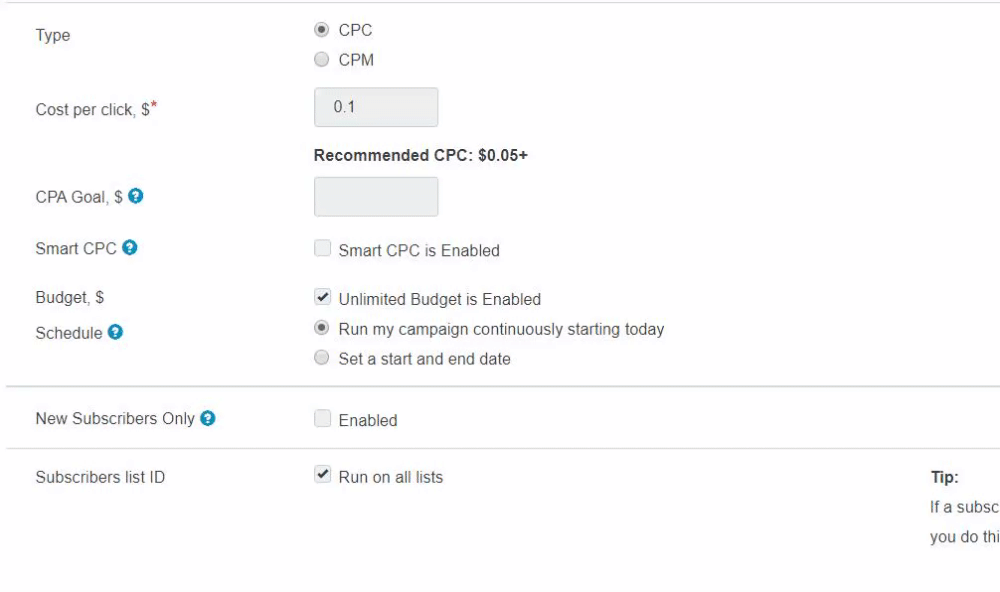 7. Use Smart CPC (optionally)
Smart CPC is a feature that lowers the bid without losing traffic volumes.
We do not recommend to use it having very low CPC.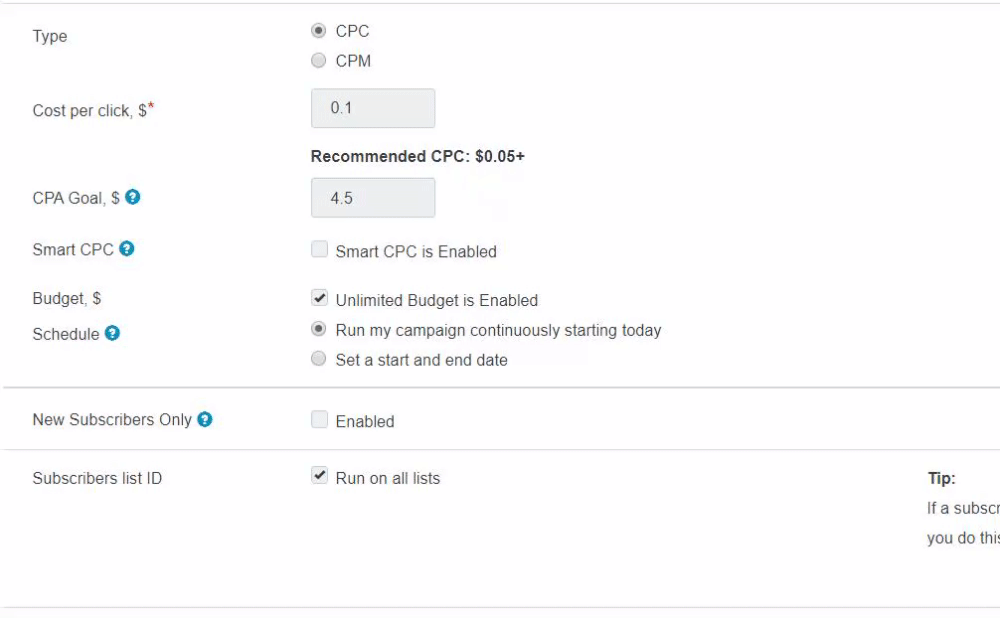 8. Choose your budget
For testing working bundles at the start of your campaign, we recommend using budget limits – no less than $25 per day. It will help you to avoid unpredictable spend during the test.
You can turn them off when everything is set up and works correctly.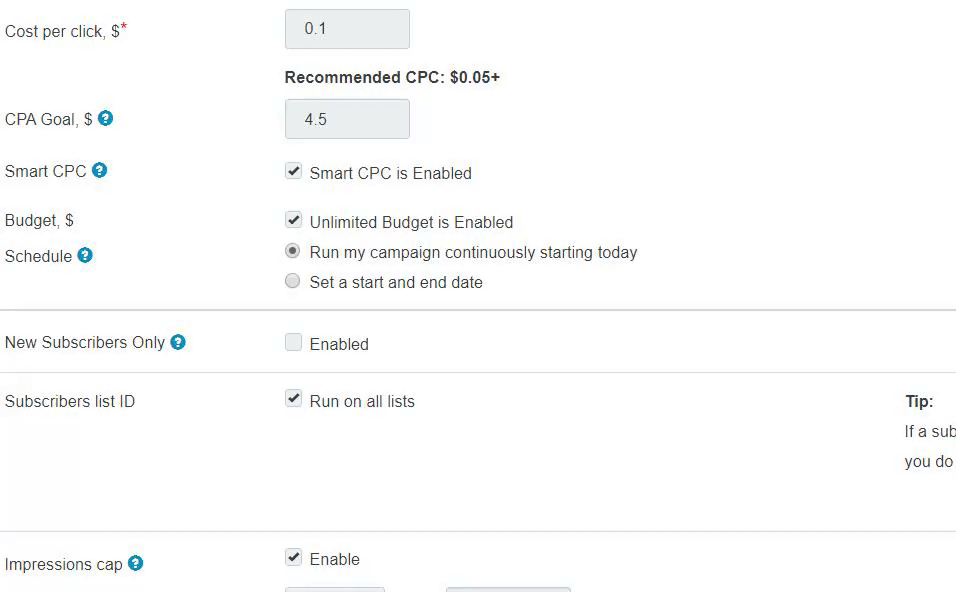 9. Set up impressions limits
If you don't specify impressions limits, the user will get push notifications endlessly. People will close frequent notifications and it can lower CTR. 
We recommend to set up 1 impression per day. But if you want to get a more unique audience, try 1 impression per 7-30 days.